Julie Lundy
Panelist Preview with Randi Braun
Updated: Apr 29, 2019
I consider Randi to be one of my closest friends here in DC. Without a doubt, every single one of her friends feels that way too. She goes the extra mile to be a good friend regardless of what she has on her plate. But what I most admire about her is how she asks for what she wants and needs in life, and does so with a smile - something I consider quite hard to do! I recently sat down with her to discuss her role on the panel for The Maternity Planner's upcoming event Climbing the Corporate Ladder Baby Step by Step on January 9th and was blown away by the strategies she has for managing her time and her mindset!
Read more from Randi
Who's Randi? How would you describe yourself and what you do professionally?
I'm curious and love meeting new people. My husband constantly teases me that I can't go anywhere without making a friend and, true story: I once got a job for a woman I met at barre class!
It's no surprise that I found my way into business development… where I get paid to talk to strangers. As Director of New Business Development at POLITICO I work at the intersection of sales, strategic partnerships, and public policy. Not only are my co-workers incredibly intelligent and curious, but our clients are the influencers and change-makers who are actively solving the country's most pressing policy challenges. Every single day is different than the last, and I wouldn't want it any other way!
What's your working mom hack?
I run my calendar, it doesn't run me
Time is my most precious resource and I'm extremely thoughtful about how I spend it, especially at work. One way I do this is by keeping the first and last hour of my day held as "work blocks" on my calendar so not meetings or calls get scheduled over it.
At the end of the work day, I'm able to jump into any last-minute meetings, get something out to a client that's time-sensitive, or to get back to a colleague, all without about being late for pick up duty.
In the morning, my 'work block' allows me to respond to anything that popped up the evening before, or get a deliverable to a client by 9:30 am. Of course I check my emails in the evening, but this allotted time each morning allows me to minimize late night work.
What do you do (guilt-free) for yourself? Each day, each week, each month?
Every day: I work out and I read a hard copy of the newspaper
Every week: Something social, like drinks or dinner with friends. I have a
running list of restaurants I want to try in DC that I've been adding to
for over 5 years, so my plans often involve trying somewhere new.
Get in touch if you want my top 5.
Every month: Have a do-nothing-night. It's exactly what it sounds like:
on a night where my husband has evening plans, and after I have put the
kids to bed, I just do nothing. No email, no laundry, no Amazon prime-ing
diapers and paper towels; just reading a magazine or catching up on a show.
One quote that perfectly describes your motherhood experience?
While I'd like to go on record as NOT being a Taylor Swift fan, I recently said the following to a mentee. We had a great laugh about it and I'll repeat it here since you asked for a quote: in Swift's terrible but impossibly catchy hit "Shake It Off" one of the refrains is "haters gonna hate, hate, hate, hate, hate."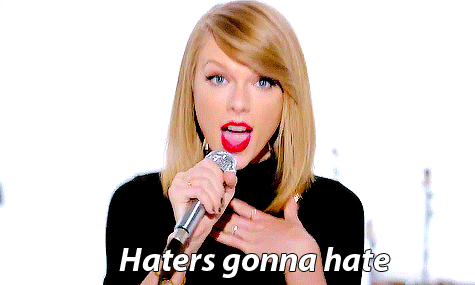 You're probably wondering where I'm going with this. The answer is that I've learned that there are three types of people you will encounter in the workplace as a working mom:
the people who want to know about your kids,

the people who are completely neutral towards your status as a working parent (this is by far the biggest group) and

of course, the haters (spoiler: they're a minority but how you handle them makes all the difference in your confidence, post-baby, in the workplace)
The haters are the people who roll their eyes when you can't join every conference call on a snow day or pass you over for stretch opportunities because they assume you just want to get in, get out, and get home to your kids. While, thankfully, the haters are few and far between, energy should not be spent trying to change them… cue that "haters gonna hate, hate, hate, hate" chorus.
While I'm (beyond?) apprehensive to go on record quoting Taylor Swift when it comes to words of wisdom for the workplace, I have to begrudgingly admit that she got it right when she said you have to "shake it off, shake it off." In other words, know who the haters are, don't let them define your experience in the workplace, do great work that speaks for itself and always remember: while they may exist, they really are few and far between.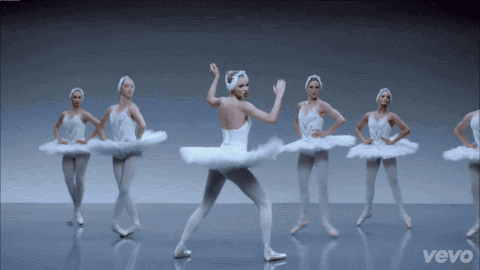 She got it right when she said you have to "Shake it off, shake it off"
What are you into these days?
Products/Services
Le Tote: During my last pregnancy I loved my Le Tote subscription. For a flat monthly fee, I received 4-6 pieces of maternity clothing delivered to my door. I would wear the pieces, send them back, and receive another box of new outfits (typically two totes per month). By rating your totes, they learn your style preferences and they also allow you to customize your tote, swapping pieces in before it ships. I wish I had this for my first pregnancy! It was great to have variety in what I could wear to work, especially as I'm client-facing and it was also much more cost-effective than buying a brand new maternity wardrobe. I enjoyed it so much that I kept my subscription active and am now receiving their non-maternity totes. It's particularly helpful to have clothes that fit while I'm losing my baby weight and am "in between sizes" from my maternity wear to my regular clothing.
Books
Having just had my second child about 4 months ago I'm revisiting some of my favorite books from my first go-round. First, practically speaking, is The Baby Sleep Solution, also known as "12 Hours by 12 Weeks" by Suzy Giordano. I cannot recommend this book highly enough as a sleep training resource!
For a dose of humor, which is an essential part of parenting (or at least my parenting approach) I love Sh*tty Mom. Authored by four network television comedy writers, it's a hilarious "parenting manual" for the 21st century working mom. File under the "so wrong and so right at the same time" and "it's funny because it's true" sections of your bookshelf. I have laughed until I cried. It's my go-to gift for new moms!
Podcasts
What I'm listening to? The Dirty John Podcast: adapted from a Los Angeles Times six-part feature, Dirty John (recently released on Bravo as a drama) tells the true story of a successful businesswoman who finds the man of her dreams online… or so she thinks, until things go unimaginably wrong. I was so enthralled by the story that I binged the whole series in just over 24 hours and got my husband hooked too (who also finished it in a day and a half).
Getting in touch with Randi:
Connect with her on Linkedin
Follow her on instagram